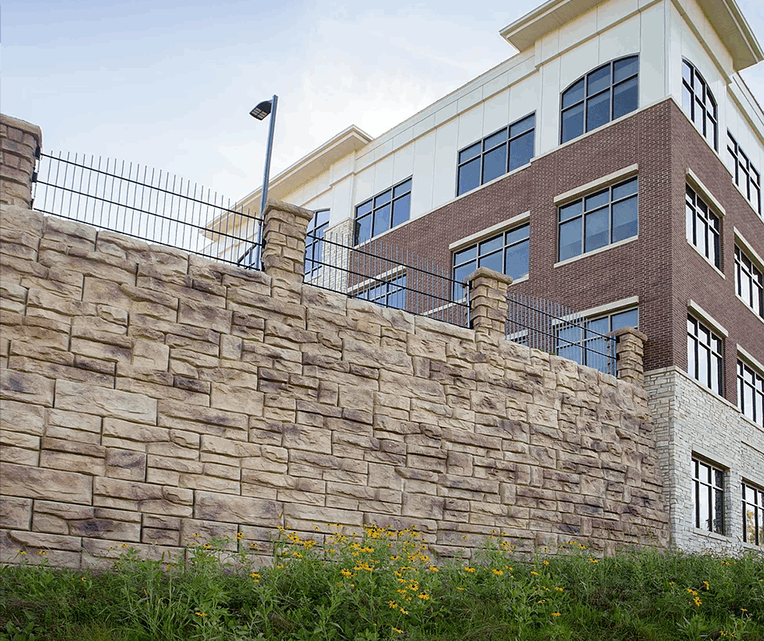 Your Complete Wall Solution
Completely awesome, that is! Engineers and architects around the world use Redi-Rock to design proven, aesthetic retaining wall solutions that solve real issues in their communities. Our team is committed to providing quality materials and superior customer service to make your retaining or freestanding wall project a success.


Like Atlas, these massive blocks literally hold up the earth—the sheer size and weight of each block utilizes the power of gravity to create strong, beautiful walls. The Redi-Rock gravity system minimizes excavation and features multiple batter options to allow taller walls.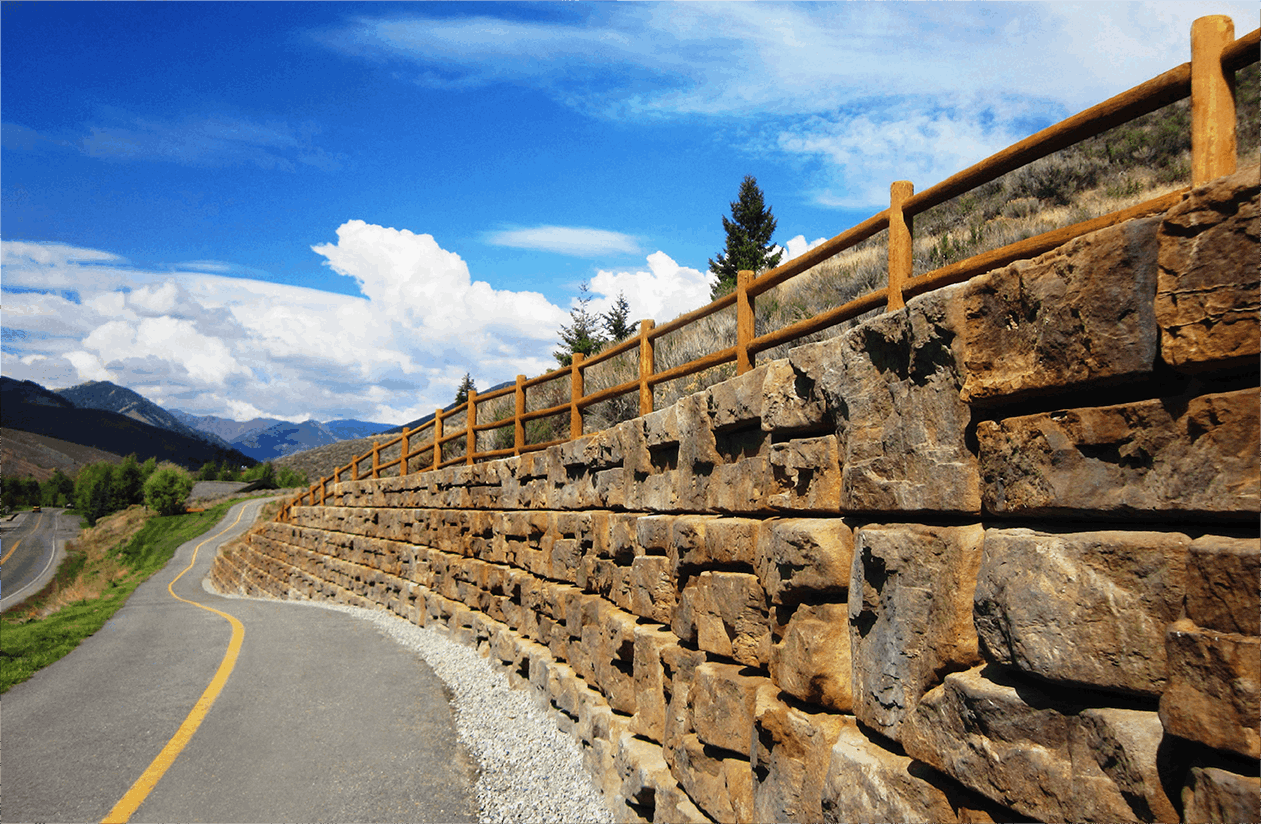 Textures To Make Your Project Look Awesome
Three main Redi-Rock textures are available. If your project needs different or custom designs, other options are available upon request (supplies limited and additional manufacturing costs and time may apply). Suscon Products and Redi-Rock's experts have tremendous experience in crafting and engineering custom retainer walls to deliver the look and feel that fits your project's needs.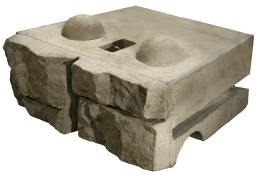 Ledgestone
Redi-Rock Ledgestone is extremely popular because of its random, stacked stone appearance. Ten reversible face molds offer up to 115 square feet (10.5 square meters) of non-repeating pattern.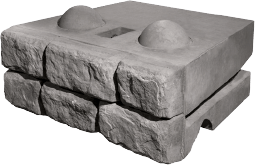 Cobblestone
With Redi-Rock Cobblestone, each block has the appearance of six smaller blocks, but still weighs over one-ton. With two reversible face options, you can create up to 23 square feet (2 square meters) of non-repeating texture.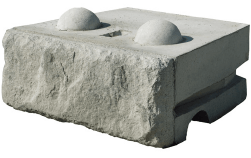 Limestone
Redi-Rock Limestone blocks feature a natural split limestone texture that beautifully mimics actual stone. These blocks utilize a patented interlocking knob-and-groove system for easy installation and look great in any setting.
Suscon Steel provides our custom fabricated steel, stainless steel and sheet metal at our unique local facility. Suscon Steel offers a full line of custom and production services, including rolling cylinders up to 8' – 0". We utilize technology combined with creative problem solving to deliver the highest quality product at a most competitive price.
Our time-tested manufacturing processes enable us to offer clients small to medium production runs with both stringent and flexible lead times. We are proud to offer our clients top quality products, excellent service and competitive pricing.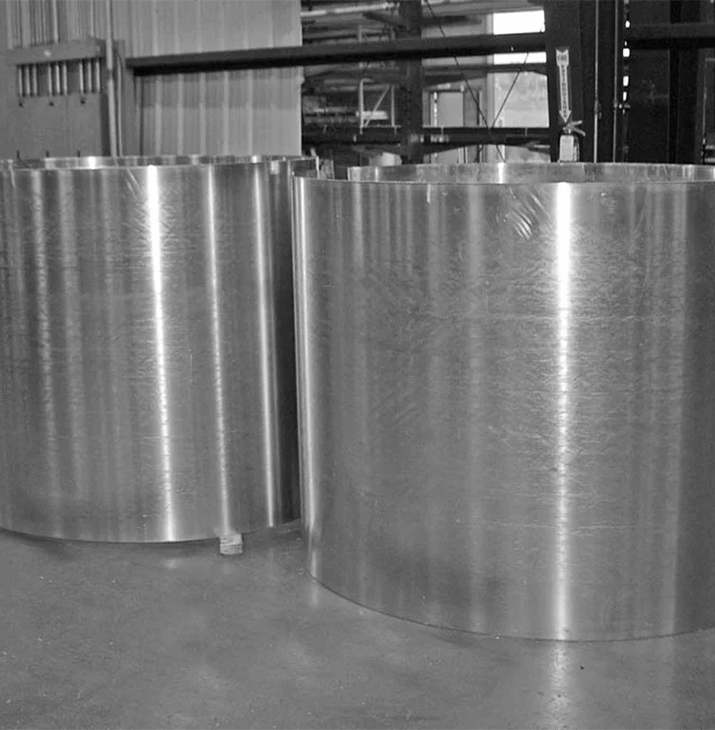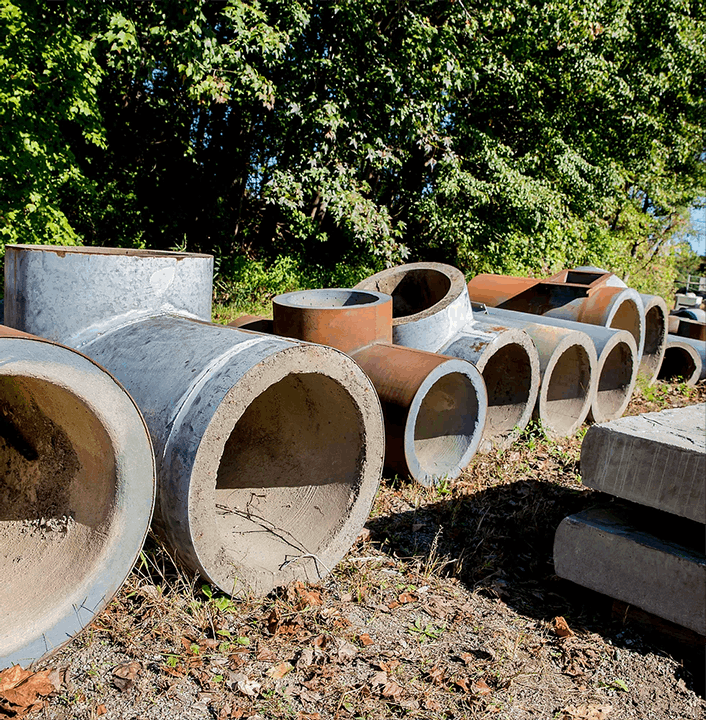 For the past four decades, Suscon Stacks has specialized in the design and fabrication of factory built refractory lined chimneys.
When your requirements for stack performance are quality, longevity and aesthetics, Suscon Stacks engineered, free-standing stacks are the industry standard. No wires or lateral bracing — it is designed to stand by itself.
We are one of the few companies in the nation with an Underwriters Listing – UL-959: Medium Heat Appliance Factory Built Chimney. In addition, we have specially formulated refractories for flue gas temperatures ranging from 300 degrees F to 3000 degrees F.