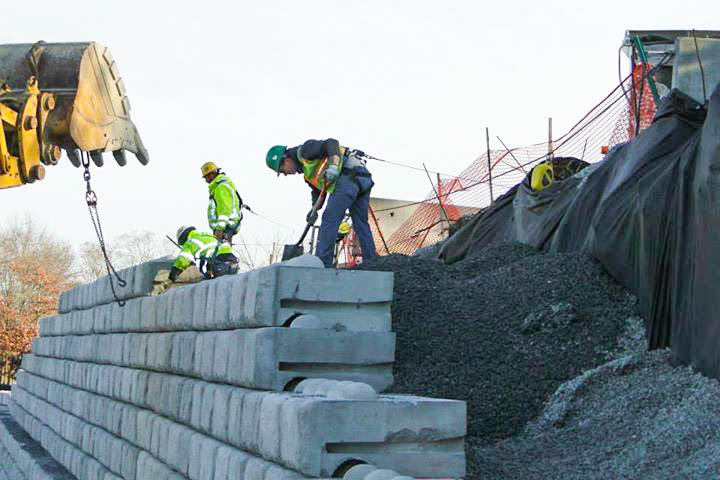 Established in 1969, Suscon Products is a highly respected manufacturing company located just north of Baltimore, serving the greater Maryland-Washington D.C. region. It is our mission to complete each project accurately and efficiently in order to meet specifications, while minimizing costs and ensuring on-time delivery. Suscon Products is approved by the Maryland State Highway Administration for gravity walls up to 25' in height and up to 50' for Mechanically Stabilized Earth walls.
Suscon Products' integrated design and manufacturing systems deliver a breadth of solutions for precast products, including retaining walls, columns, steps, and beyond. With adaptability in size and scale of installation, regardless of logistical challenges, Suscon's precast products provide the ideal engineered retaining wall solution.
Our team of experts works collaboratively with civil engineering firms, geotechnical experts, and government agencies throughout the region to create the highest standard design solutions. Our experience on both infrastructure and general development projects is extensive. See our recent projects in the area and get inspired for your own solution today.


It's a combination of a powerful network of experts, a family of engineered products, and proven technology to exceed expectations in the retaining wall industry.
Since launching in 2000, the Redi-Rock® system has expanded beyond just giant blocks to build tall gravity walls. Now, Gravity, Reinforced, Freestanding and Hybrid walls come together to create optimized solutions.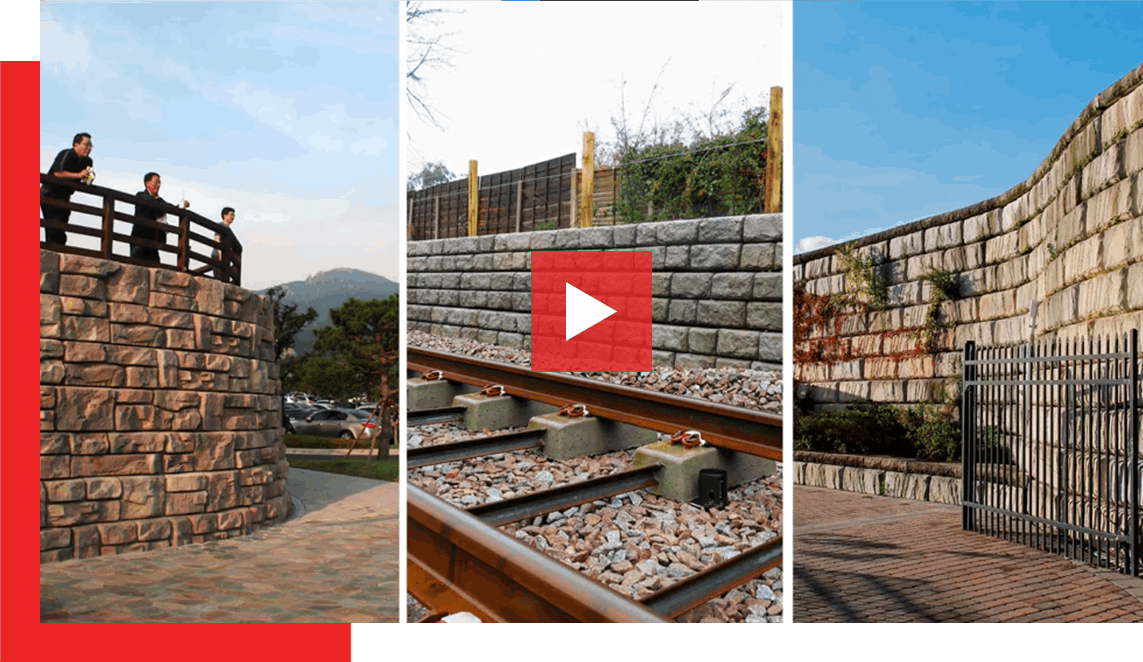 The aesthetics and utility of our finished products represent the key criteria of what we consider to be a successful project. Our products cultivate a certain character out of our customer's sites, while serving a particular purpose. Word-of-mouth speaks volumes and what our customers express about us is a testament to our craftsmanship and quality. Read about what our customer's have to say about Suscon Products.
Redi-Rock is a proven product, and Suscon is a proven partner, working with our clients and the larger Redi-Rock team to ensure the highest quality results.

Suscon has been a great business partner and has provided excellent product offerings, specifically with the Redi-Rock product. This product alone has doubled our income potential in the hardscape segment of our business. We look forward to our continued partnership with Suscon Products.
With the Suscon Products team, we were able to build a beautiful new retaining wall that replaced fully degraded materials. Our design plans allowed us to finally make full use of the property space, effectively doubling utilization. The Redi-Rock product really made the difference with this residential build.