Looking Back on an Exciting Year
We want to take a moment to thank those involved with Suscon Products / Redi Rock, from a referral, to a new customer, to our long term customers. Thank you! It was a busy, but exciting year full of new projects and new markets.
We pride ourselves on high quality work and a quick turnaround.
Below we are reflecting back on some of our key projects in 2022. Suscon (Redi Rock) Walls are unique because they work across many different spaces – residential, commercial, and industrial. Additionally, this year we completed our largest project to date.
As we look towards 2023 there are many new projects that we look forward to sharing with all of you and we look forward to seeing you in the new year!
–The Suscon Team
Featured Project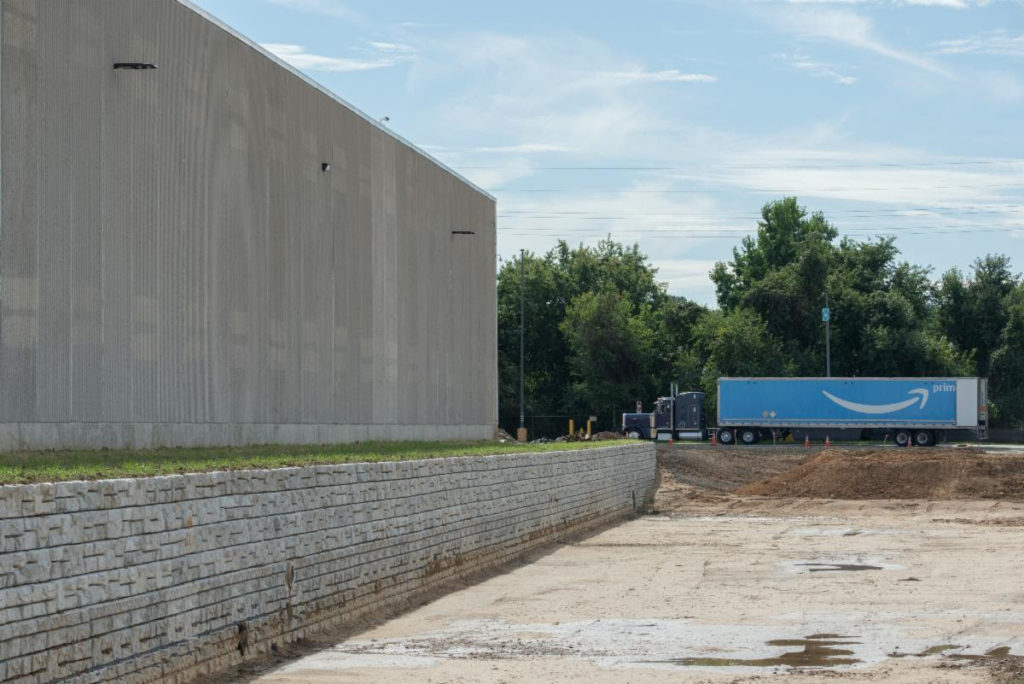 Amazon Warehouse Aberdeen
The Aberdeen Amazon Warehouse Facility is our largest project to date. This project began construction in 2021 and was finished mid-year 2022. Stretching over 7,400 square feet, it runs the entire length of the warehouse. Featuring the Redi-Rock Product Ledgestone, 52″ XL Hollow Core, & 72″ XL Hollow Core.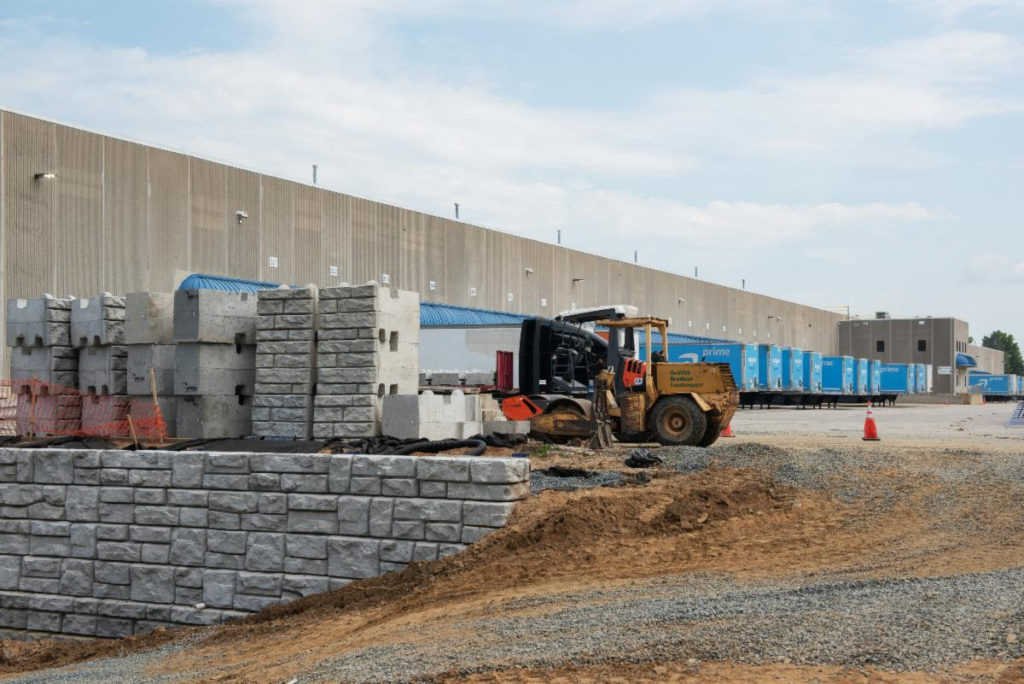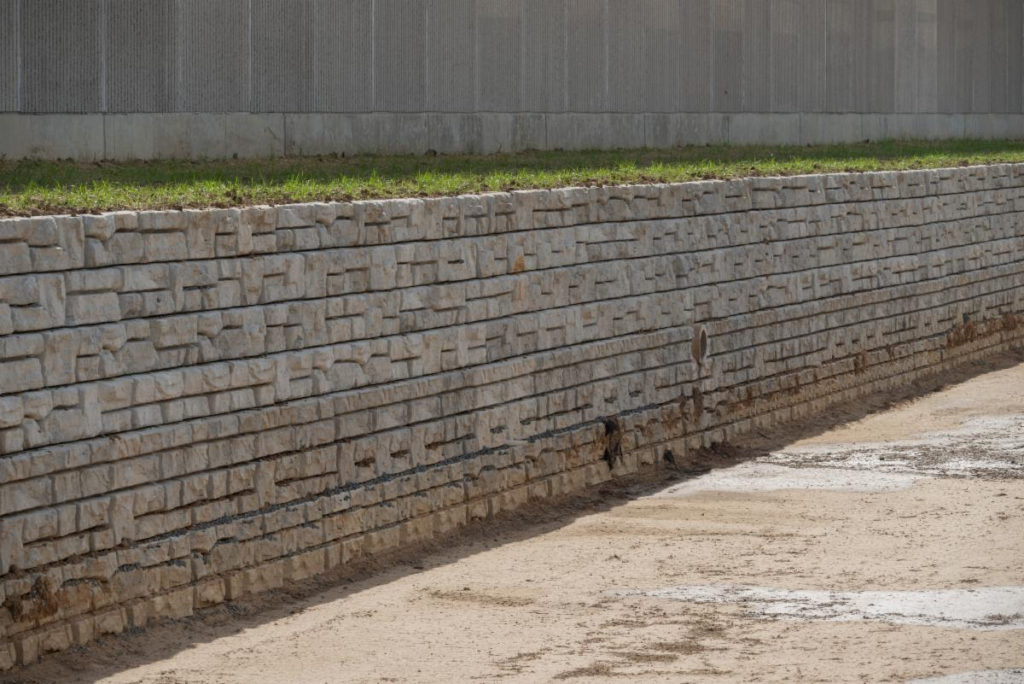 Important Announcement
Suscon Products Certification
We are proud to announce that Suscon Products is approved by the Maryland State Highway Administration for gravity walls up to 25' in height and up to 50' for Mechanically Stabilized Earth walls. An example is shown on the right. This will lead to exciting projects in the future!
For more information on the certification visit the SHA webpage here.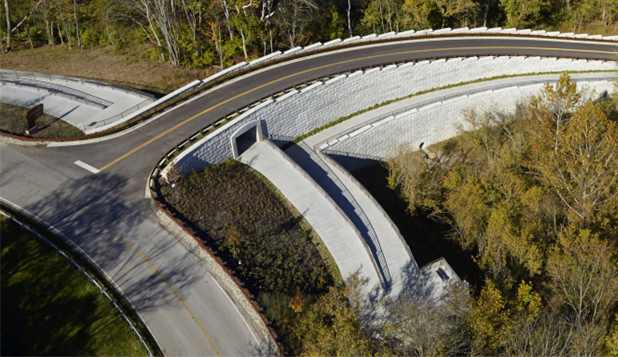 Key Projects
Vista Gardens
Our wall is completed at Vista Gardens in Lanham, MD. It comes in at just over 4,100 square feet. We love how this wall turned out and how perfectly it surrounds the exterior of the industrial park. Keep an eye out on our social media channels to see the finished landscaping!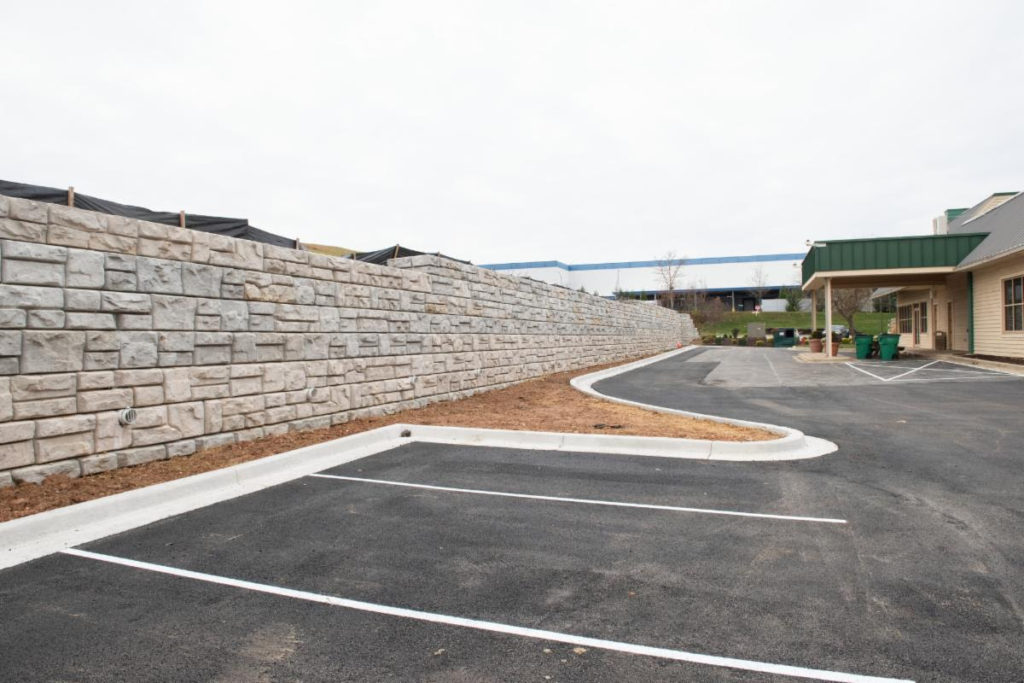 High's Wall
This wall lines the streetfront of High's Store #82 in Owings Mills, MD. This wall comes in just around under 1,000 square feet and is constructed with Redi-Rock: Ledgestone 0° Batter.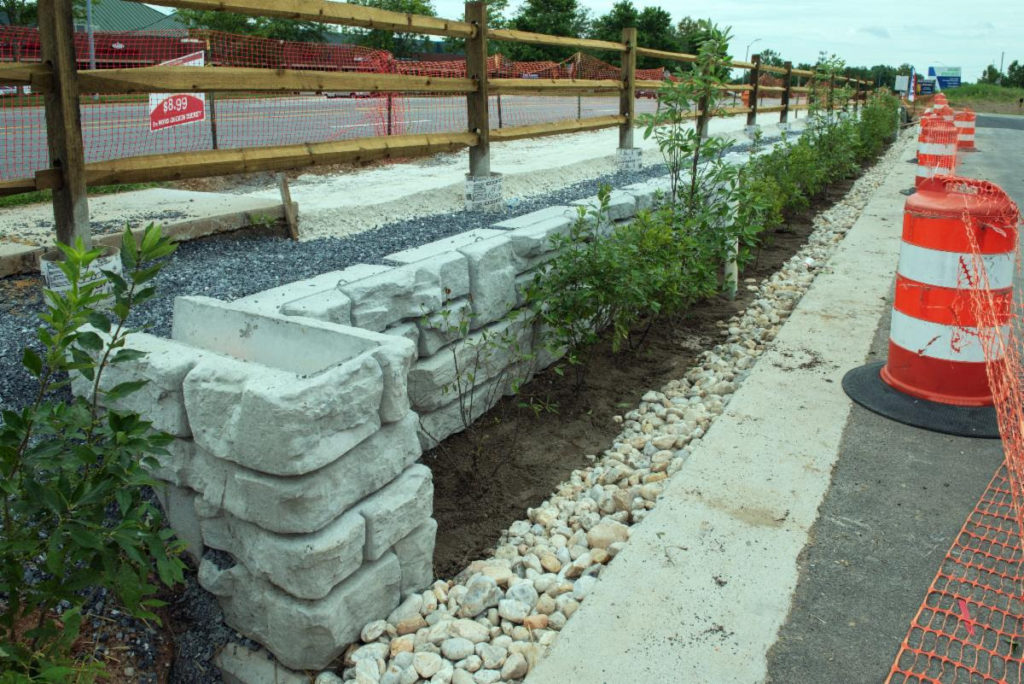 NTT Global
NTT Global is down in Ashburn, Virginia on MegaWatt Drive. The wall is over 6,000 square feet and constructed of Redi-Rock: Ledgestone Batter. This wall is nearing completion and is expected to be finished in the coming weeks. Keep an eye out on our social media channels to see the finished wall!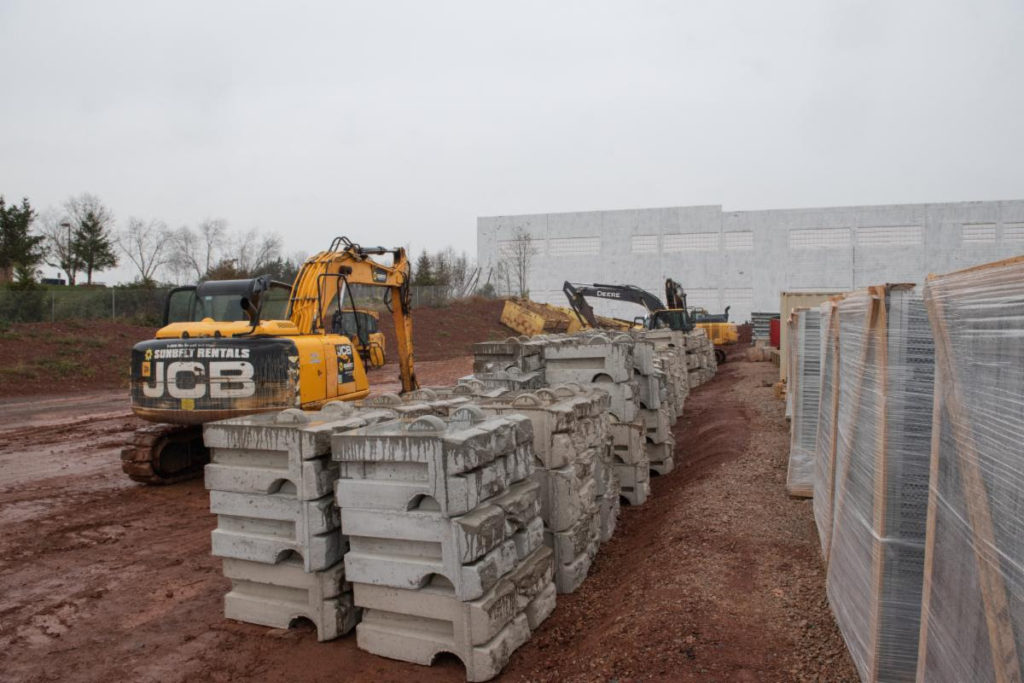 Ilchester Patapsco
This wall is located on a historic property in Patapsco State Park in Ellicott City demonstrates how Suscon Products is equipped for projects of all scopes. It is only about 220 square feet but fits perfectly into the hillside to create a beautiful layered effect as well as is helping to support the ground to prevent further erosion.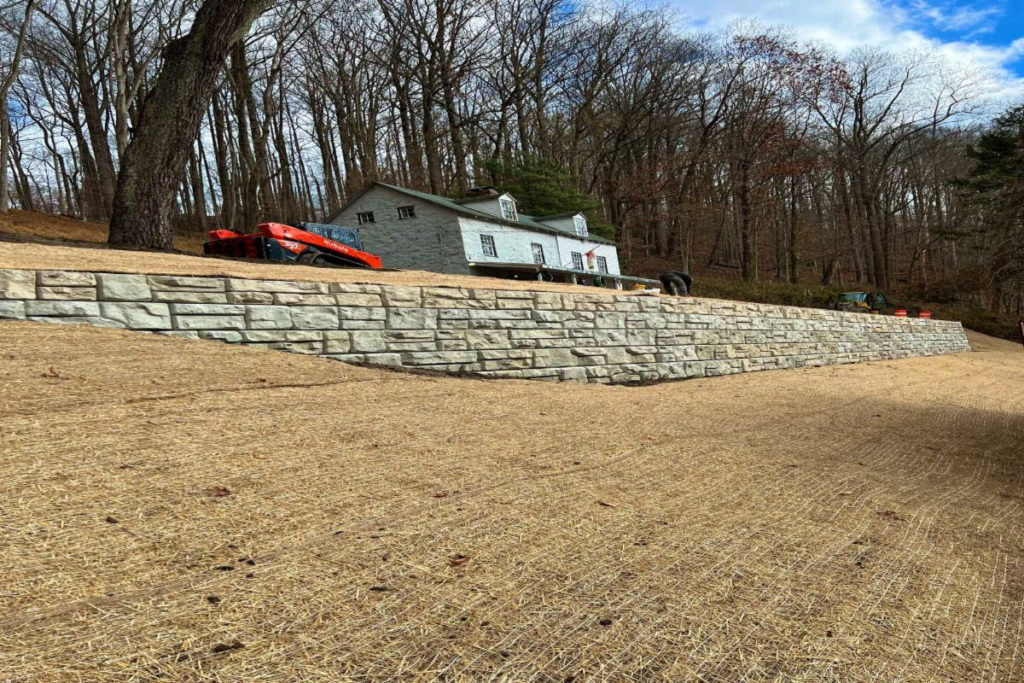 Rockland Mills
Check out one of our first projects in the Delaware Market! This wall is inside of a residential complex helping to stabilize a slope inside the development. We love how the landscaping looks on this job and can't wait for spring to see all the flowers! There is also a second wall going to be constructed, we will share more on that soon!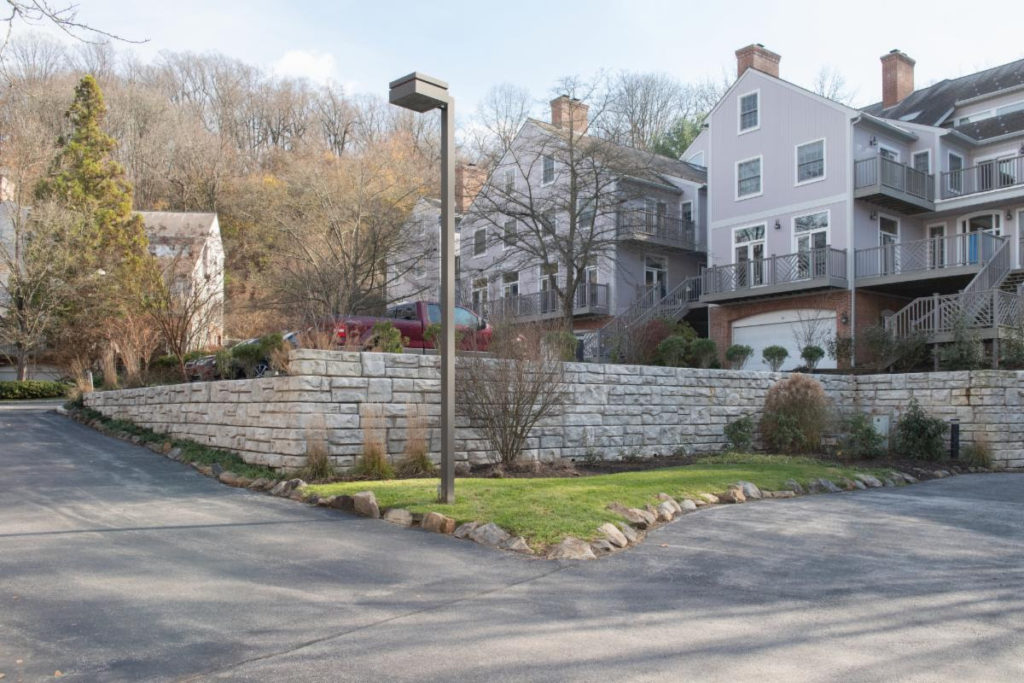 To view a map of our completed projects and locations click here!
Have a Happy Holidays!